Why use VMS
Vemsta's Vendor Management System (VMS) makes healthcare staffing easy by helping with operations and controlling cost.
Improved operations
Automate the process of checking compliance with employee agreements with the right tools, every time new schedules are loaded or edited.
Streamline shift scheduling
Elevate your business using a cloud-based health workforce management software that puts the power to create and manage schedules right in your hands.
Reduce administrative time
AI-Driven forecasting software enabling you to provide great care for your patients and know about your staffing needs beforehand.
Real-time control
Get a better overview and control over your workforce, by being aware about how well-staffed your facility is based on the demand.
Control cost
Reduce the cost of overtime & manage the cost of locum physicians and travel nurses with our AI driven healthcare workforce management solution.
Get more information on our VMS!
Leading healthcare
organizations use Vemsta
The healthcare system is evolving to deliver great services. Healthcare workers play a leading and catalytic role in making health systems work. A healthcare scheduling software can help your facility by ensuring availability, accessibility and acceptability of healthcare staff whilst keeping control of cost.
Healthcare VMS software
Vemsta has associated several healthcare landscape including:
Hospitals
Outpatient clinics
Ambulatory
Surgery centers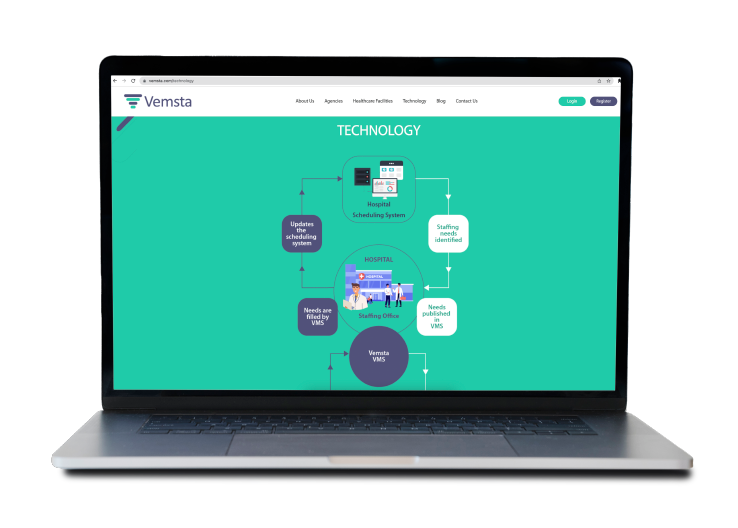 Urgent care
Allied Health homes
LTAC